Invest in Unique Silver Bars at Vancouver Gold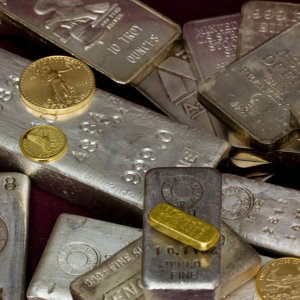 Are you looking to invest in bullion? Fortunately, purchasing silver bullion is now cheaper and more accessible than ever before!  With locations in Richmond, Surrey, Vancouver and North Vancouver, we are committed to providing the best service in British Colombia. Therefore, when you are in search of trustworthy silver buyers for unique silver bars, visit our team of professionals at Vancouver Gold.
Bullion is a term used to describe a bulk quantity of precious metals. While bullion holds little to no artistic components, unique silver bars are extremely valuable. Since the early 2000's, there has been a steady increase in silver prices which show no signs of stopping. For this reason, governments, central banks and private collectors have used them as a hedge during economic downturn, as well as to diversify their wealth storage. In fact, unique silver bars even have the potential to double your wealth!
Unique precious metal bullion bars are especially valuable. Based on their design, weight, purity level and rarity, their market price will vary. However, if your silver bar is unique in every aspect, you can expect to receive significant payment in return for your bullion. As a result, unique silver bars are an excellent investment that can significantly benefit you in the future.
It's time to capitalize on the growing prices of silver. Our expert and professional bullion dealers put you first. As an accredited business by the Better Business Bureau, we work to ensure that you leave with the payment and investment that you deserve. It is time to take advantage of the rising precious metal prices and invest in unique silver bars today.