The Most Competitive Cash for Gold Payments at Vancouver Gold
When you are looking to collect cash for gold, it is crucial that you speak to honest and reputable gold buyers at Vancouver Gold for the most competitive prices in the city. Our team of industry professionals carefully evaluate your gold and provide you with fair prices that you feel confident about. Receiving cash for gold has never been easier than with Vancouver Gold.
How cash for gold at Vancouver Gold works?
When you bring in your gold to Vancouver Gold, Our process is simple and done right in front of you. During your visit, we sort your items based on known karats, as well as test and weight the items to determine how much cash for gold you will receive. The process is simple, fast and doesn't cause damage to your items; therefore, you can feel at ease when you bring in your gold for testing at Vancouver Gold.
Our Testing Method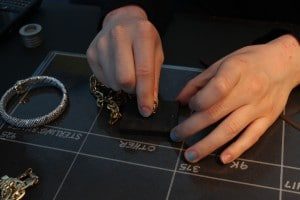 One method used to determine karat involves a powerful Earth magnet made from alloys of rare elements. Because silver and gold are not magnetic, this technique allows us to sort out items that are not gold or silver quickly. However, as many other non-valuable metals are non-magnetic, we will also check for stamps on your gold items. These marks provide information regarding where the item was sold and is an extremely reliable method of determining gold purity.
To further test your gold items karat, we conduct visual and scratch testing methods. During testing at Vancouver Gold, we rub your item on a smooth black acid testing stone. Besides the mark, item's confirmed to be 10k up to 24k are scratched for comparison. A small drop of acid is then placed on the stone along the marks. If the item is the same karat or higher, the colour from the scratch mark will appear the same as the confirmed gold item. Our professional gold buyers will continue this process until they find the karat closest to your item.
However, if they do not produce clear results, your items can be tested with an X-ray fluorescence scan. This state-of-the-art device provides our experts with a detailed analysis by measuring the X-rays which reflected of your item. This method is the most accurate way to determine the purity of your jewelry, coins or bullion, and how much cash for gold you will receive in return.
How much does Cash for Gold pay?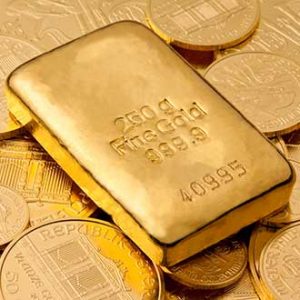 At Vancouver Gold, we base our payments on the current market price of gold. The gold market sits in a constant state of flux with rates rising and falling within the hour. However, because of the steady rise in gold prices within recent years, now is an ideal time to receive cash for gold.
Pawnshops and jewelry stores little city streets with bright lights and signs advertising quick and easy settlements. However, these establishments significantly undervalue your gold and provide you with the lowest prices possible. The may also claim to offer high prices, only to charge additional fees and commissions. At Vancouver Gold, we believe in transparency and openness, therefore when you visit us to receive cash for gold, we conduct our tests and break down our pricing in front of you. In fact, we pay up to 98% of the spot price of gold with no hidden fees. We are so confident in our cash for gold prices, that if you receive a higher offer for your gold jewelry, bullion or coins, we will beat that price by 20% of the difference. For the current market price of gold, please click here.
Types of items we purchase:
Our team of gold buyers in Vancouver buy a wide variety of gold items. These items include gold jewelry, dental gold, gold estates, gold bullion, broken gold, gold coins, gold scraps and many more! Therefore, no matter the shape or form of your gold, when you are interested in receiving cash for gold in Vancouver, visit the best gold buyers in the city.
Where can I sell gold for cash?
Our office is conveniently located at 254 W Broadway in Vancouver. However, our industry experts are also available at our locations in Surrey, Richmond and North Vancouver to best serve you! As a member of the Canada Gold Network of Gold Buyers, and an A+ accredited business by the Better Business Bureau, we pride ourselves on honesty and transparency. Therefore, when you need quick cash for gold in Vancouver, turn to Vancouver Gold. Our team of friendly and discrete professional gold buyers are ready to get started.
At Vancouver Gold, we put you first. Visit us today if you are ready to sell or are merely interested in learning more abuot your gold. When you step into Vancouver Gold we help you through the entire process to make you feel comfortable. For more information on how you can receive cash for gold today, give us a call or visit us in store.